POM027: Designing Non-negotiable Goals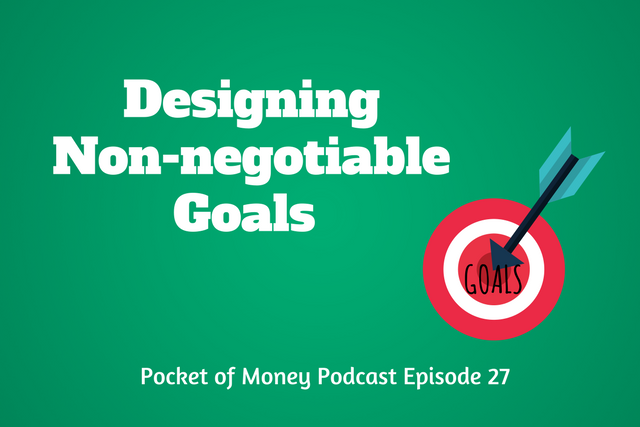 In this episode we're going to discuss creating goals and making them non-negotiable. We discuss:
how to determine your main goals
how to craft a real goal
how to make your goals non-negotiable and what that means
5 tips to help you make and fulfill non-negotiable goals
3 tips and/or resources for personal finance goals
3 tips and/or resources for business goals
Resources Mentioned:
Disclaimer: Some of the links below are affiliate links. This means that if you decide the item will help you and buy it, I will earn a commission. There is no additional charge to you. However, I would never recommend anything to you that I wouldn't use myself or wouldn't recommend to my own family. I only recommend things that I believe will be helpful and useful. Do not buy anything unless you believe it will help you achieve your goals.
Financial Planning Roadmap – 12 month financial planner that includes budgeting, budget analysis sheets, side hustle analysis sheets and more. It's 8.5 x 11 inches and 194 pages.
WISE Financial Fitness™ uses a unique algorithm to assess your financial status and give you the resources and information to build a legacy of wealth.
Mint – budgeting and budgeting monitoring software and app
Thanks for listening:
If you have any comments or questions about this episode, leave a comment below. If you liked what you heard subscribe on iTunes and rate it. This helps the podcast show up for others.