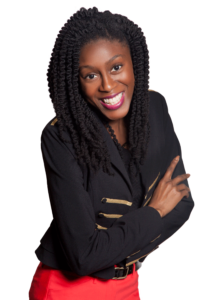 You're making money in your business. Great! However … you may need a part-time CFO.
You're wondering how to best keep your finances organized.
How can you use financial data and strategy to increase revenue and profit?
How do you go beyond just a budget?
What reports do you need? Which numbers are most important for success?
Where should you focus your money to continue to grow your business? Can you really afford to hire more help?
You may want need to better your cash flow. Maybe you need assistance preparing for a board meeting.
Are you able to provide an investor with hard financial data and reports to show your business status and profitability?
As an entrepreneur,  you may be frustrated with growing your business revenue and profit.
You're making money in your business and you want to make sure you're managing it properly.
Do you need assistance translating financial data into strategic action for business growth?
Let's chat and devise a strategy for future growth and more profit.
We will act as your part-time CFO. A part-time virtual CFO who can read the financial reports and translate your financial data into a clear story of how the business is really doing and what the next steps should be.
FEATURED IN:

Fill out the application
If you're serious about optimizing your financial strategy to grow your business, then fill out the application below.
Who is this for?
Entrepreneurs who have reached a point in their business where they have to make sure they are properly handling their revenue, maximizing their cash flow, and want to better organize their finances.
You know you should be doing budgets and financial reports of some kind, but trying to organize your finances makes you screw up your face in frustration and confusion.
You know you could do better with tracking and monitoring money coming in and going out.
Your method for keeping track of invoices is keeping a list on a sheet of paper or the computer.
Your system for tracking invoices and contracts isn't a real system at all. Some things have "fallen between the cracks" before.
You wish there was an expert to give you tailored feedback. You want someone to provide accountability when you feel you lack the discipline. You're tired of doing it alone and are overwhelmed. I get it.
If you could have someone design a strategy tailored to your business to reach your revenue goals would you take it? Let's chat and see if we're a good fit.