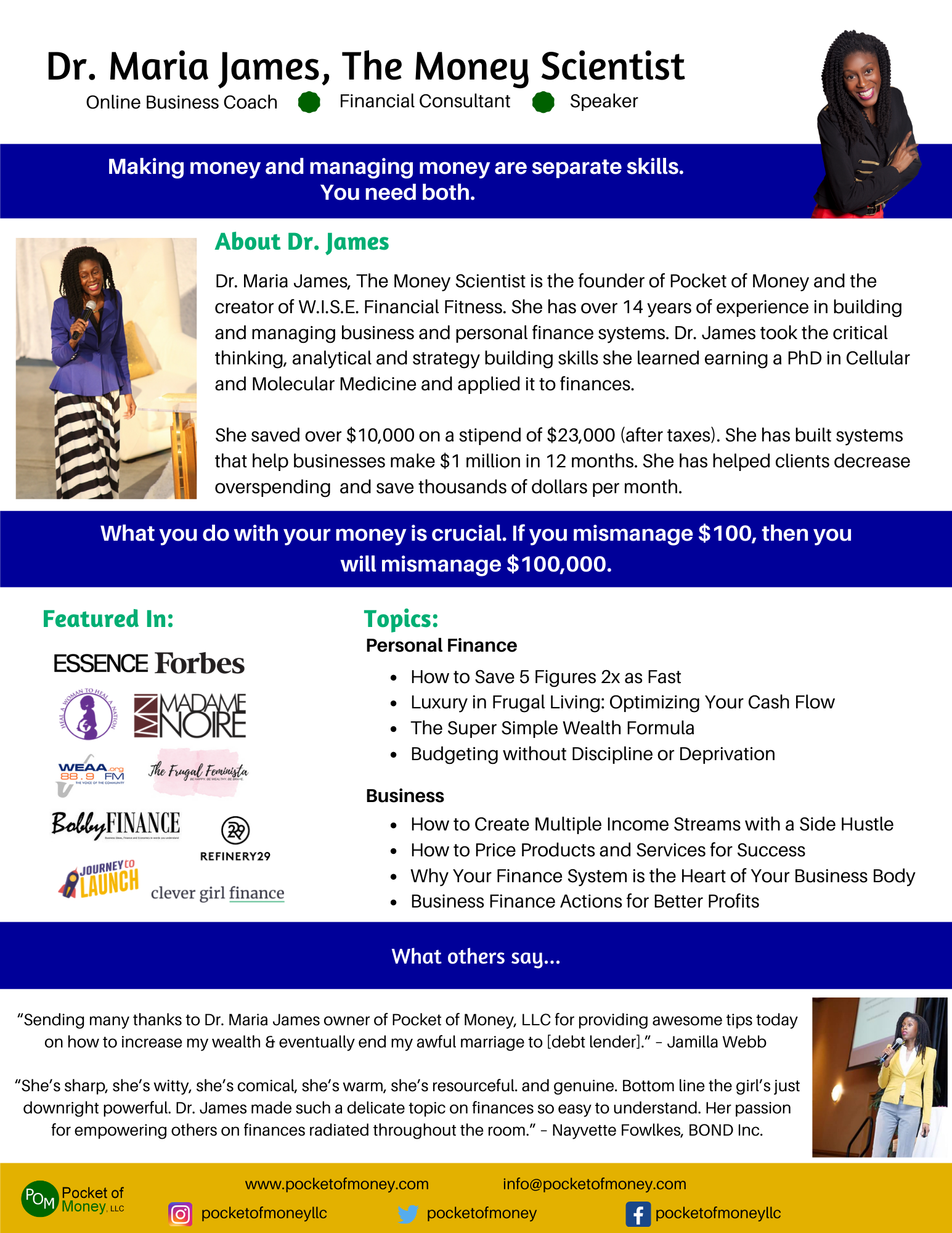 What others have to say: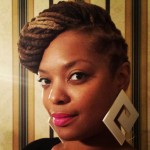 "Sending many thanks to Dr. Maria James owner of Pocket of Money, LLC for providing awesome tips today on how to increase my wealth & eventually end my awful marriage to [debt lender]." – Jamilla Webb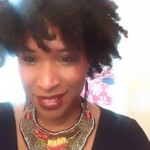 "She's sharp, she's witty, she's comical, she's warm, she's resourceful. and genuine. Bottom line the girl's just downright powerful. Dr. James made such a delicate topic on finances so easy to understand. Her passion for empowering others on finances radiated throughout the room." – Nayvette Fowlkes, BOND Inc.