POM025: Black Friday, Cyber Monday and Online Safety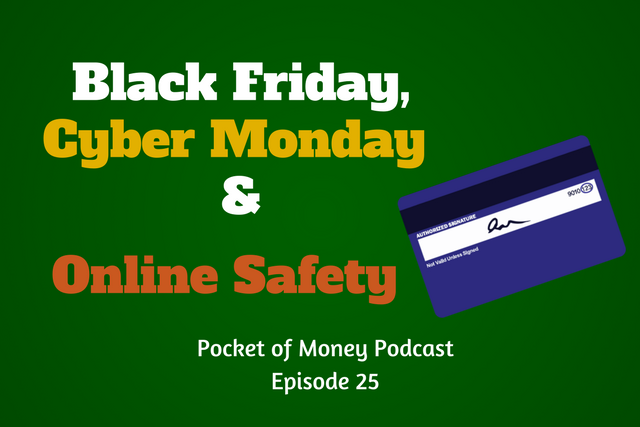 If you're looking for what the hottest deals are … no that's not what this episode is about. In this episode, we're going to discuss how to use this time of deals to move yourself forward, make more progress with your financial and business goals.
Some of the topics discussed are:
the days that make up the entire weekend, beyond Black Friday
three types of items that will help you achieve your goals that have deals
three apps that will help you get the most out of your money
rules for staying safe while shopping online
Resources Mentioned:
Disclaimer: Some of the links below are affiliate links. This means that if you decide the item will help you and buy it, I will earn a commission. There is no additional charge to you. However, I would never recommend anything to you that I wouldn't use myself or wouldn't recommend to my own family. I only recommend things that I believe will be helpful and useful. Do not buy anything unless you believe it will help you achieve your goals.
WISE Financial Fitness™ uses a unique algorithm to assess your financial status and give you the resources and information to build a legacy of wealth.
Audible – Subscription based service to listen to audiobooks
Scribd – Subscription based service to listen to audiobooks and ebooks
Ebates – get cash back on purchases online
Moolah – get refunds when prices drop on purchases you made online
ibotta – get cash back on grocery and convenience store items
Thanks for listening:
If you have any comments or questions about this episode, leave a comment below. If you liked what you heard subscribe on iTunes and rate it. This helps the podcast show up for others.