POM023: End of the Year Activities for Personal Finance & Business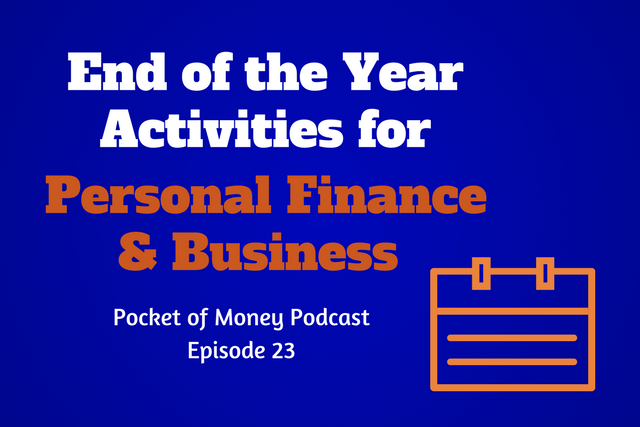 In this episode, we're going to talk about the financial actions you need to take before the end of the year. We'll go over personal finance actions as well as actions for your business. These are to get you to reach your financial goals for this last quarter, lower your tax burden as much as you can before filing taxes, as well as set you up for success with your financial goals for next year.
This is by no means an exhaustive list, but you'll definitely be able to take steps that will have a significant impact. Some of the topics discussed are:
Retirement accounts
Charitable contributions
Estate plan
Business cash flow
Business financial data analyses
Business goals
Check it out and get in action to fit in what you can before the end of the year.
Resources Mentioned:
Disclaimer: Some of the links below are affiliate links. This means that if you decide the item will help you and buy it, I will earn a commission. There is no additional charge to you. However, I would never recommend anything to you that I wouldn't use myself or wouldn't recommend to my own family. I only recommend things that I believe will be helpful and useful. Do not buy anything unless you believe it will help you achieve your goals.
Research nonprofit organizations – IRS, GuideStar, or Charity Navigator
WISE Financial Fitness™ uses a unique algorithm to assess your financial status and give you the resources and information to build a legacy of wealth.
Checklists:
Thanks for listening:
If you have any comments or questions about this episode, leave a comment below. If you liked what you heard subscribe on iTunes and rate it. This helps the podcast show up for others.