Expert You Should Know Marsha Barnes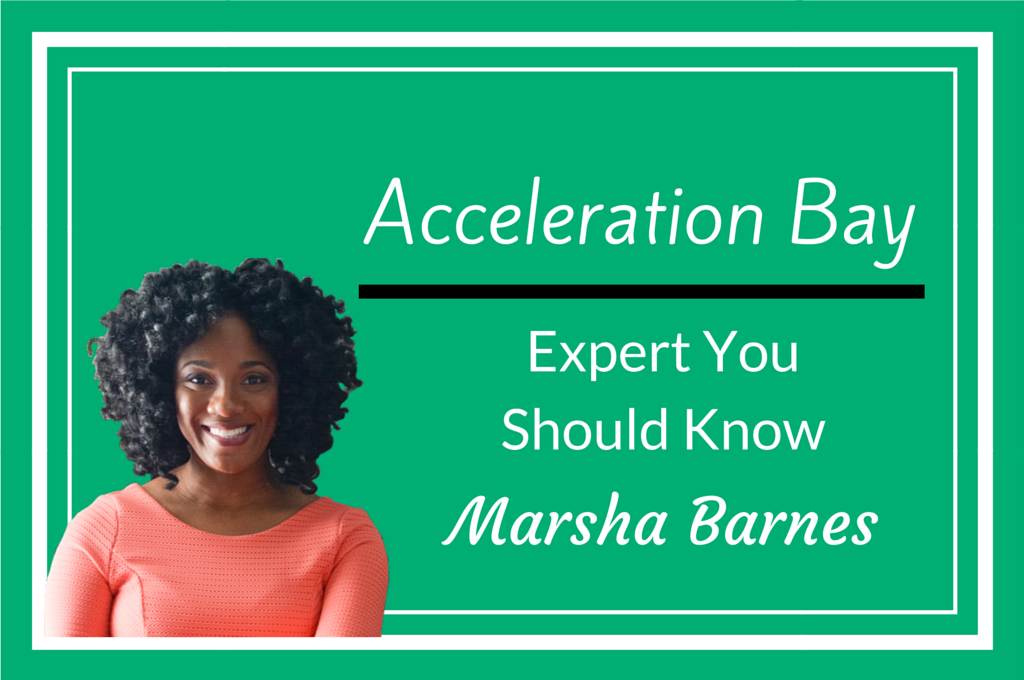 The Acceleration Bay contains advice from experts and entrepreneurs you should know if you don't already. Accelerate your money, career and business.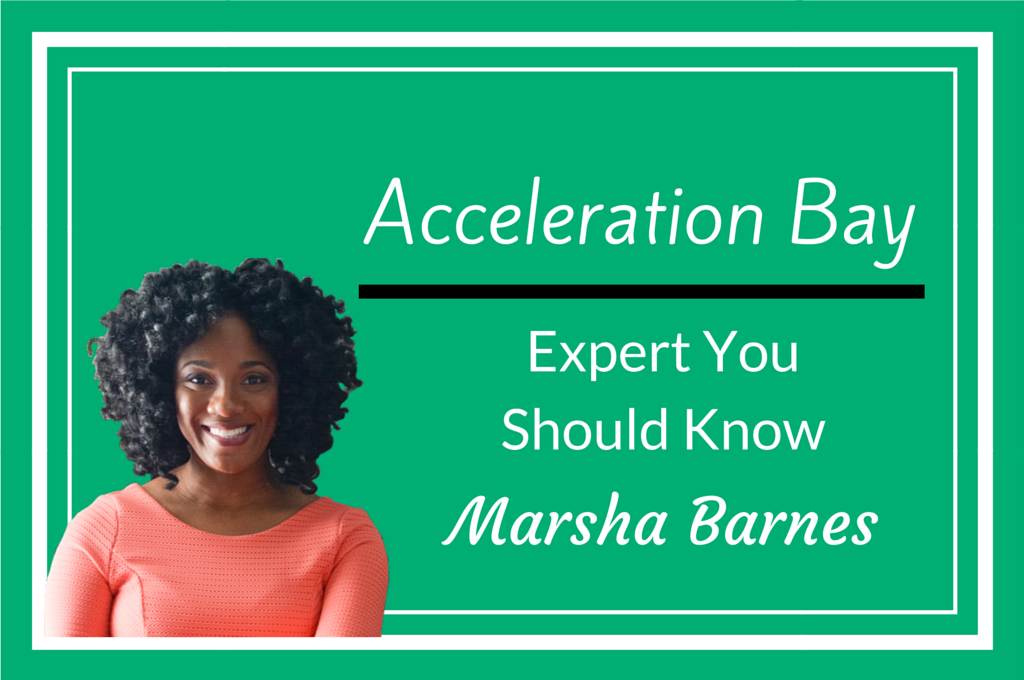 Marsha Horton-Barnes, is a personal finance expert, and Founder of The Finance Bar. What is that you ask? Why it's the first mobile personal finance hub. Marsha gutted, remodeled and transformed a school bus into a mobile personal finance center. This already speaks to the type of person she is. Extremely innovative and passionate about helping others better their financial management. She is also vivacious and personable. will also be teaching at the Wealth Is Simple to Elevate Financial Fitness Telesummit. Marsha also runs the The Finance Bar Members Club and developed an Expense Manager Mobile App. Check her out.
Marsha Barnes is a passionate sought after Certified Financial Educator, with over 12 years of finance and facilitation experience including undergraduate and graduate degrees in Management and Leadership. As the Founder of The Finance Bar, Marsha is a devout advocate for leading others towards a solid financial platform. She has appeared in several media outlets including Black Enterprise, Yahoo Homes, Fox News, CBS radio and numerous online portals.
Moving with zest to modernize personal finance by way of easy to grasp teachings, Marsha continues to expand upon the numerous ways that her community and abroad can take action with their finances by creating tools and resources that can be used at home. The Finance Bar is a premier mobile hub on wheels personalized for women seeking to make smarter financial decisions in order to live a financially confident lifestyle.