The What and Why of the Gender Wealth Gap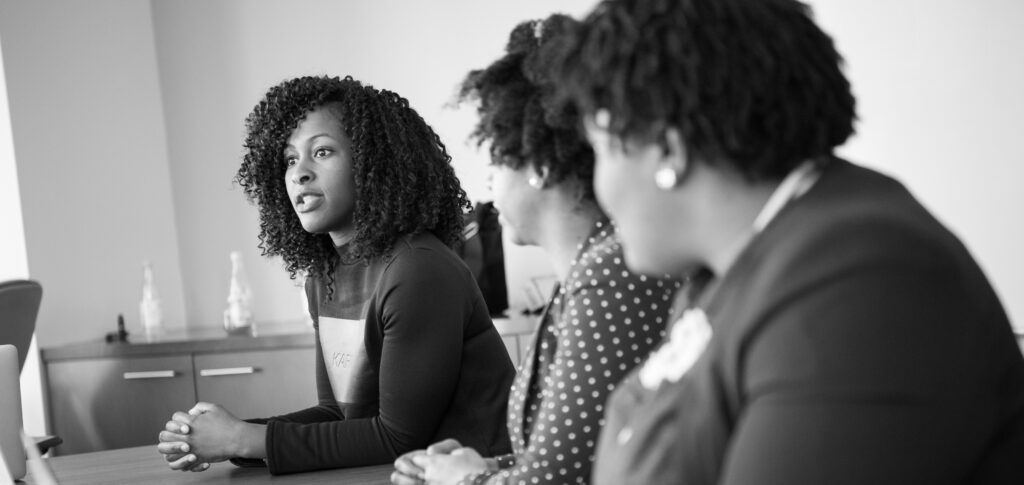 What is the Gender Wealth Gap?
The racial wage gap has been a major topic of discussion regarding the economic difficulties that women face in today's society. The gender wealth gap, on the other hand, is a different issue that demands equal attention. This refers to the difference in assets between men and women, including equities, retirement funds, and real estate.
The majority-male group at "the top" has seen a significant increase in their economic and political influence as a result of the worldwide trend toward excessive wealth and income concentration. Women, on the other hand, continue to be overrepresented in low-paying jobs and underrepresented in high-level, well-paid employment both in the United States and globally.
High rates of poverty, unemployment, and other economic problems are particularly prevalent among women of color and transgender people.
Many obstacles prevent women from becoming wealthy. They are more likely to be caring for children, grandchildren, or aging relatives, which reduces their capacity to save. They are also more likely to be carrying large levels of student debt, which inhibits their ability to establish a nest egg for emergencies or to invest in houses or companies.
For women of color, the interconnections of gender and racial discrepancies have a double-edged effect. They suffer perpetual underpayment due to the double gap, which results in growing losses over time. Consequently, it is more challenging for them to withstand economic downturns, build up their wealth, and achieve some degree of financial stability. In comparison to their non-minority colleagues, black women are more likely to consider access to credit to be a barrier, according to the Federal Reserve System's 2016 Small Business Credit Survey.
In other words, compared to white men and women, they are less likely to have access to financial products and services, business finance, and resources for retirement savings. An article posted by CBS News in 2022 featured how the faults of the federal Paycheck Protection Program launched in the same year, could hamper small businesses owned by minorities and women from securing COVID-19 relief.
Additionally, the combination of restricted government funding, uncertain financial resources, and smooth-talking scammers may be a risk for company owners who are women of color. In 2020, Quinisha Jackson-Wright wrote an article tackling the vulnerability of Black women entrepreneurs to scammers, supporting the likelihood of them being victims of dishonest lenders – carrying student loan debts is another story.
A 2022 report entitled Resilient but Deeper in Student Debt: Women of Color Faced Greater Hardships Through COVID-19 found Black women are more than twice as likely as White males to have undergraduate student loan debt of more than $50,000, making up approximately two-thirds of the $1.7 trillion in federal student debt that is held by women.
Despite years of advancement in the direction of gender equality, this disparity has remained, with women constantly lagging behind males in terms of total wealth.
Why does closing the gender wealth gap matter?
While it's critical to look at what women can generate and earn, it's also important to examine what they can keep.
Women have been emphasizing house ownership above merely paying rent. It appears that single women have been the second-largest home-buying demographic behind married couples since at least 1981 when the National Association of Realtors (NAR) started keeping records of the household composition of home buyers.
In reality, according to NAR, single women made up 18% of all recent purchasers in 2017. It's past time for women to discover that they don't have to adhere to the traditional path of getting married first, then having children before purchasing a roof over their heads.
There are also riveting numbers on business attempts in recent years. In 2019, the National Association of Women Business Owners records about 11 million female-owned businesses in the US. However, off-putting statistics exhibit that generally speaking, 50% of small businesses founded do not survive more than 5 years and that 20% don't even make it to their first year.
While these figures look disheartening, a report entitled Mapa del Emprendimiento 2017 discovered that businesses created by women in 2017 failed 28% less compared to 58% unsuccessful business attempts by men.
It is crucial to talk about how and why money works for or doesn't work for women in order for them to start businesses, succeed in their careers, and amass long-term wealth. We all stand to gain by realizing women's full potential. It will result in more inventions and entrepreneurship, more diversified ideas, and overall economic growth, according to a blog post from Enterprise Europe Network in June 2023.
The well-being of women's families, the health of their communities, and the economic well-being of our country are all directly impacted by their capacity to work, save money, and invest.
Gender wealth differences exist in both coupled and single-parent families, at a more granular level. An article from the Federal Reserve Bank of St. Louise, Kent, A.H., and Ricketts L.R. found that couples headed by women who are married or in a committed relationship have lower median wealth than couples led by males. The wealth divide affects both men and women because wealth is shared in coupled households.
Moreover, a data brief written by Dr. Mark Mather shows that children of typical woman-headed homes, particularly those headed by single mothers, also have less money.
According to the Annual Review of Sociology entitled Wealth Inequality and Accumulation focusing on multigenerational wealth published in December 2017, parental wealth is related to children's economic performance. The gender wealth difference may have a negative impact on the next generation's productivity and, consequently, their economic standing.
What can we do to aid closing the gender wealth gap?
Although closing the wealth gap between men and women will take time, efforts are already being made to increase the financial security of women and their families through targeted wealth-building strategies. Some examples of progress:
The development of low-income women and women of color's financial literacy,
access to affordable goods and services,
saving for and investing in homes and businesses,
access to retirement plans,
relief from crushing debt loads, and
protection of their financial assets.
Efforts to extend women's access to equal pay are crucial to developing women's long-term economic stability and enhancing their capacity to build wealth. Advocates for decreasing the gender wealth gap can and should fully support policy initiatives encouraging the aforementioned cause as they enhance women's ability to work, save money, and accumulate assets.
Likewise, with the complexity of today's financial markets and the history of predatory loan products targeted at women, closing the gender wealth gap will require financial education and coaching for women at important junctures in their life, as well as the right financial products and services.
Having the proper education, training, and experience is crucial. Women can start a connection and a lifelong adventure with money by understanding and using a variety of financial skills, such as budgeting, investing, and managing personal finances.
The route to earning and maintaining wealth can be paved by becoming more knowledgeable about financial health and forceful in asking questions about what improves financial health. Furthermore, in order to create their long-term financial security, invest in their children, and increase their wealth, women need opportunities to save—for emergencies as well as investments in further education, a home, or a business.
Finally, financial literacy should be increased in the population in general. If we wish to reduce the gender wealth gap, we must all become more aware of our own and other people's gender biases. Most Americans were brought up in cultures where men were supposed to be the main breadwinners and women to be housewives and moms. Even though many people no longer reside in that reality, such roles are nonetheless heavily stressed.
There needs to be a change to family discussions about money because boys are often given advice from a position of riches, strength, and power while girls are given advice from a position of poverty and vulnerability. We should teach both boys and girls the same financial lessons.
Parents in particular have a big impact on how their children view money as they get older. Realizing this and teaching young people about gender equality is long overdue. Even though it is a tiny step. It is a solid start to closing this gender wealth gap. not just with our words but also with our deeds.
In conclusion, the origins and implications of the women's wealth gap are numerous and require thorough investigation, but it is important that it is addressed with the goal of strengthening families' long-term economic security.
Apart from income and work-forced policies, various sets of remedies are required to close the wealth gap between men and women. It demands a variety of policy and practical measures that increase women's financial literacy and access to loans and business funding, empower them to save for a safe retirement, and encourage them to make investments in their communities, their families, and most importantly, themselves.