POM038: Tips to Thrive Not Just Survive with Marsha Barnes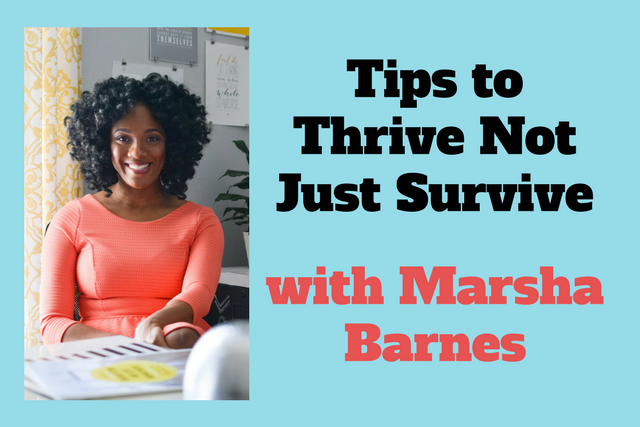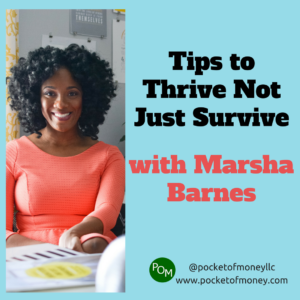 In this episode we discuss some of the top issues that may be causing you to be stuck on your financial journey and how to overcome them. We cover:
the top issue affecting college students
the top issue affecting working professionals
how to start your own business
Marsha Barnes
Marsha Barnes is a passionate sought after Certified Financial Educator, with over 12 years of finance and facilitation experience including undergraduate and graduate degrees in Management and Leadership. As the Founder of The Finance Bar, Marsha is a devout advocate for leading others towards a solid financial platform. She has appeared in several media outlets including Black Enterprise, Yahoo Homes, Fox News, CBS radio and numerous online portals. Moving with zest to modernize personal finance by way of easy to grasp teachings, Marsha continues to expand upon the numerous ways that her community and abroad can take action with their finances by creating tools and resources that can be used at home. The Finance Bar is a premier mobile hub on wheels personalized for women seeking to make smarter financial decisions in order to live a financially confident lifestyle.
Resources Mentioned:
The Finance Bar – online home of The Finance Bar
Here you'll find the 5 Day Finance Cleanse, information on The Finance Bar app, and the Member Club
Thanks for listening:
If you have any comments or questions about this episode, leave a comment below. If you liked what you heard subscribe on iTunes and rate it. This helps the podcast show up for others.