In this episode we'll be chatting about credit card debt and four major actions to increase your credit score. 
We discuss:
credit usage
the best method to pay down debt

5 key components credit agencies use to determine your credit score

4 major actions to raise your credit score
what to do after paying off debt
Resources Mentioned:
Disclaimer: Some of the links below are affiliate links. This means that if you decide the item will help you and buy it, I will earn a commission. There is no additional charge to you.  However, I would never recommend anything to you that I wouldn't use myself or wouldn't recommend to my own family. I only recommend things that I believe will be helpful and useful. Do not buy anything unless you believe it will help you achieve your goals.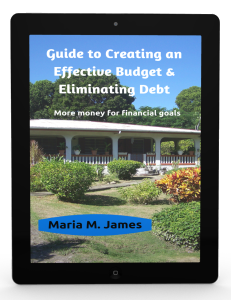 Guide to Creating an Effective Budget and Eliminating Debt by Maria James
In this book you'll learn:
•how to design a budget you will actually keep
•how to save money consistently to achieve your financial goals
•how to increase and maintain your credit score
•how to read your credit report and why it's important
•how to design a debt reduction strategy to conquer debt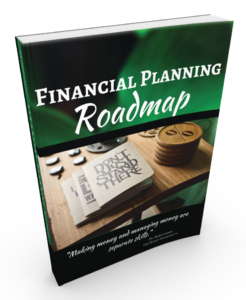 Financial Planning Roadmap by Maria James
You need something that's going to help you stay in action and keep you focused. The problem is not that you haven't started to better your finances before, the problem is that you stopped.
 • Life gets in the way,
 • motivation declines, and
 • discipline wavers.
How about we address all of that and continuously so you stay in action.
Credit Karma – monitor your credit report and credit score
Credit Sesame – monitor your credit report and credit score
How to Fix Your Credit by Dominique Brown
Did you know that millions of people are dealing with credit problems today? These people aren't just the typical irresponsible people or dead beats that come to mind when you think of credit problems. Credit problems exist in all walks of life! Nearly 70% of credit reports contain fixable items. That means 70% of people are letting their credit report cost them thousands of dollars per year! Did you know that, a poor credit score can hurt your chances of qualifying for a credit card, mortgage or any other kind of loan—it can even get in the way of renting an apartment, finding a job or reaching your dreams! However, a bad credit score can always be improved. Step by step and in plain English the HOW TO FIX YOUR CREDIT book shows you how to understand, improve and protect your credit quickly, easily, legally and on your own. Stop letting your credit score delay your dreams and cost you thousands of dollars.
Thanks for listening:
If you have any comments or questions about this episode, leave a comment below. If you liked what you heard subscribe on iTunes and rate it.