How to Make Money with Electronic Recycling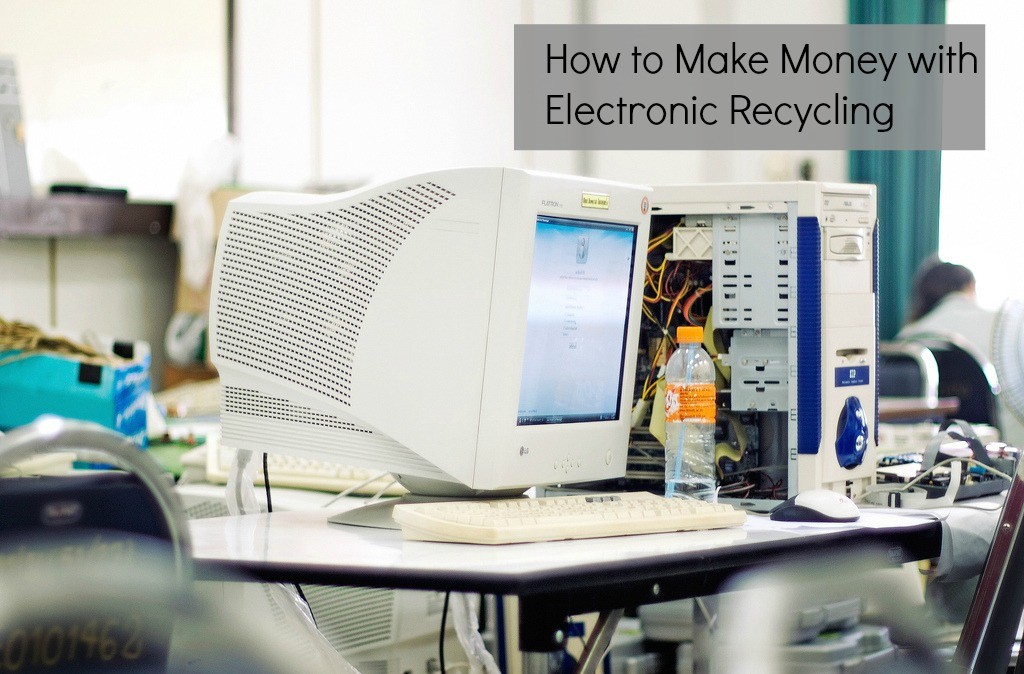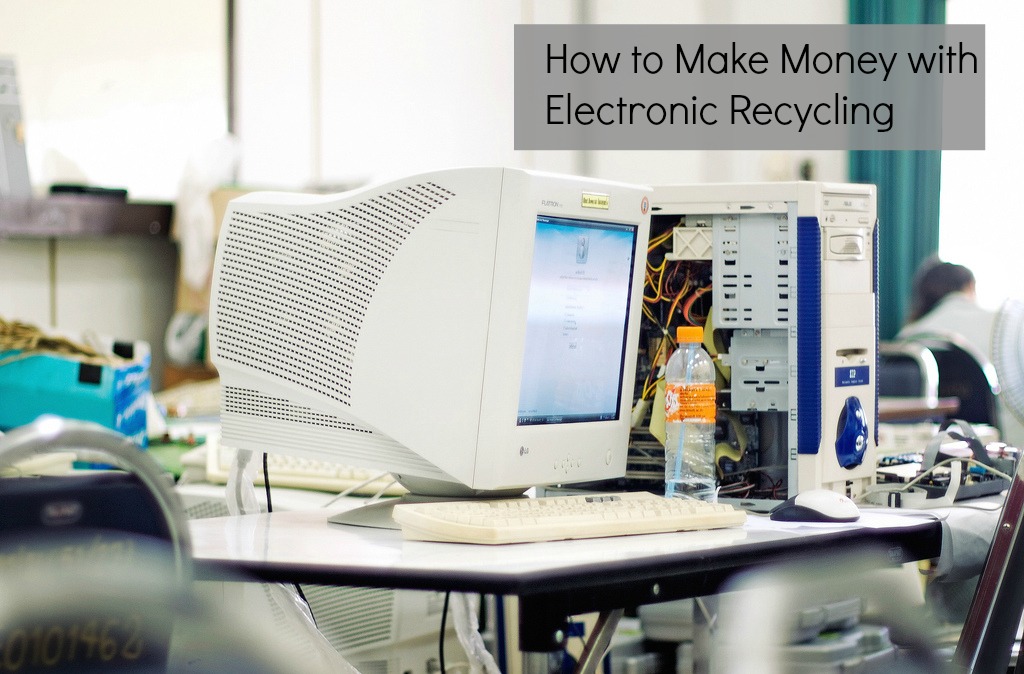 Technology is advancing at an increasingly fast pace, which causes the turnover for electronics to also increase. New electronics come out every few months and many only last for 2-4 years before you have to replace it. The average lifespan of a smart phone is 18 months. The average lifespan of a desktop computer is 3-5 years. Most laptops are replaced before they become obsolete (better software usually requires a newer machine). As a result of such quick turn over of electronics, on average a person can have three cell phones (two old phones as backup) and an old laptop or computer. You're sitting on money by letting those electronics collect dust.
Those old electronics can be used to save money or make a little money. Electronic recycling is good for your money. Here's the deal:
1) Buyback programs. Many manufacturers and retailers have buyback programs. They'll purchase your old device from you. You tell them the type of item and its condition; they'll let you know how much they will give you for the item. Some good buyback sites for smartphones are eBay Instant Sale and BuyBackWorld. For laptops and tablets check out Gazelle, NextWorth and eBay Instant Sale. Gazelle is the best for digital cameras, game consoles and blue-ray players. Best Buy is the best for old TVs. However, with Best Buy you have to had pre-paid to enroll in the buyback program. These sites generally pay the most money for your old electronics. You should also check retail store policies to see what you may be able to get for trading in an old device.
2) Charitable contributions. If your electronic gadgets are still functional you could also consider donating them to a nonprofit organization or schools. This will help individuals who otherwise may not have access to such equipment and you could get a tax break. According to the IRS, the organization must be a 501(c)(3). The donation may be tax-deductible if it's over $75. Get a donation acknowledgement form or receipt from the organization that is receiving the electronics that includes the estimated monetary value.
3) Plain recycling. If you really just want the electronics off your hand and want to recycle them. Find an electronic recycling center in your city. They usually have drop off points where you can drop off your electronics or they will come and pick the electronics up. If you want to make sure the recyclers is truly recycling the electronics and not just exporting them to developing countries, look for EPA (environment protection agency) certified recyclers.
Concerns:
You've used your device for a few years and it has a lot of your data on it. Make sure you completely wipe the data from your device before recycling . Remove any residual data. Electronic recycling places usually have that as part of the process, but if you're concerned be sure to call and ask about their data removal process. The EPA (Environmental Protection Agency) has a list of manufacturers and retail e-cycling programs on their website.
Electronic recycling will allow you to be green aka environmentally conscious by keeping waste out of the landfills and keep more "green" in your pocket. What do you do with electronics when they need to be replaced? Do you know of other good buyback programs? Leave a comment and let us know.
Leave your comments below and reach us on Facebook and Twitter. There's even more content in the newsletter. Sign-up to get it.
Photo credit: Worapol Sittiphaet