POM042: How to Make Money Running a Quality Residential Assisted Living Home with Gene Guarino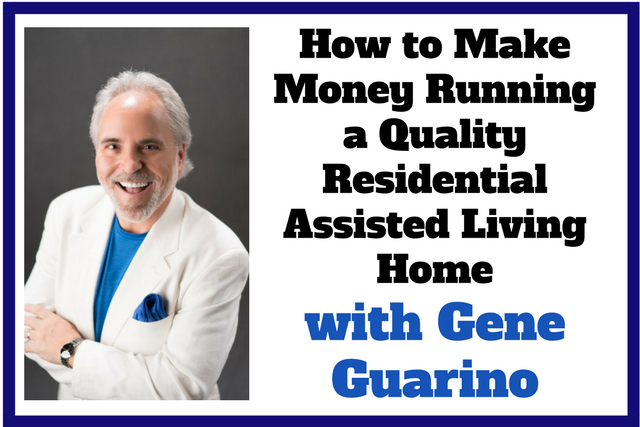 In this episode, Gene Guarino joins me to discuss how to set up and run a quality residential assisted living home. We chat about:
what is a residential assisted living home
how a residential assisted living home differs from an assisted living facility and in-home care
how to start one and why it's a good idea
the most important factor to consider to start one
the amount of money that can be made
the different ways to run the home to ensure quality of life for you and residents
Gene Guarino
Gene Guarino is President of Residential Assisted Living Academy in Phoenix, AZ and has over 30 years experience in real estate investing and business. Today, Gene is focused on just one thing… investing in the mega-trend of senior assisted housing. Having trained tens of thousands of investor / entrepreneurs over the past 25 years, he now specializes in helping others take advantage of this mega-trend opportunity.
Resources Mentioned:
Free gift: 2 Hour Training by Gene Guarino
Residential Assisted Living Academy by Gene Guarino
Thanks for listening:
If you have any comments or questions about this episode, leave a comment below. If you liked what you heard subscribe on iTunes and rate it. This helps the podcast show up for others.