POM033: How to Start a Business with Kevin Matthews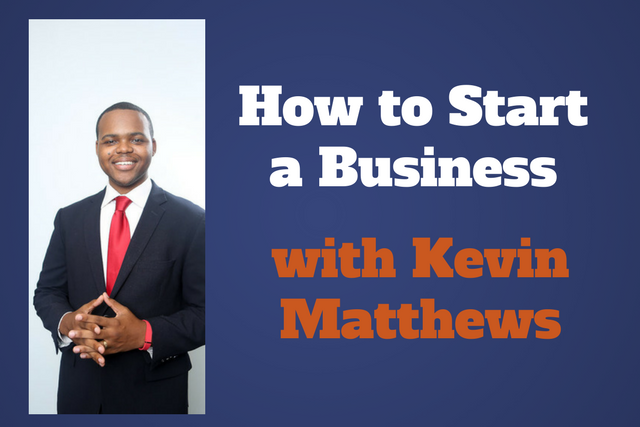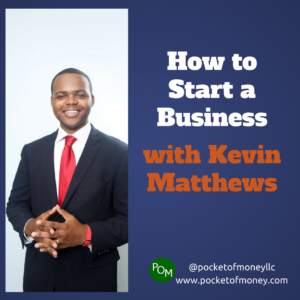 In this episode, Kevin Matthews explains how to start a business and avoid some common pitfalls. He goes through the major steps and reveals where you can find your first customers. We discuss:
the steps to start a business
how to maintain and grow your business
where to find your first customers
how to manage your time with a full-time job and a business
Kevin Matthews
Kevin L. Matthews II is a licensed financial advisor, author, and speaker.After obtaining the FINRA Series 7 and Series 66 licenses in 2014, Kevin became a financial advisor in New York City where he has helped hundreds of individuals plan for their retirement in addition to managing more than $140 million in his career.
In 2010, Kevin launched BuildingBread, to inspire millennials to set, simplify and achieve any financial goal. Kevin regularly speaks to young adults across the country and has been featured in several media publications and productions including The Wall Street Journal, The New York Times, LearnVest, NerdWallet, and many others.
During his final year of college, he published Brick Theory, a riveting handbook for young adults about the basics of financial literacy. His second book, Starting Point: How To Create Wealth That Lasts, has been selected as the personal finance textbook for multiple high schools throughout the country.
Kevin holds a bachelor's degree in Economics from Hampton University and is a candidate for the Certified Financial Planner (CFP) designation through Northwestern University. In 2017, he was named as one of the Top 100 Most Influential Financial Advisors by Investopedia.
Resources Mentioned:
The E Myth by Michael Gerber – tips on how to fix and grow your business
The One Thing by Gary Keller – tips on increasing focus and productivity
Bread Winner Circle – Kevin's Facebook group with information on personal finance
How to Start Investing in 3 Days – guide on how to start investing
Building Bread Newsletter – weekly personal finance newsletter
Thanks for listening:
If you have any comments or questions about this episode, leave a comment below. If you liked what you heard subscribe on iTunes and rate it. This helps the podcast show up for others.