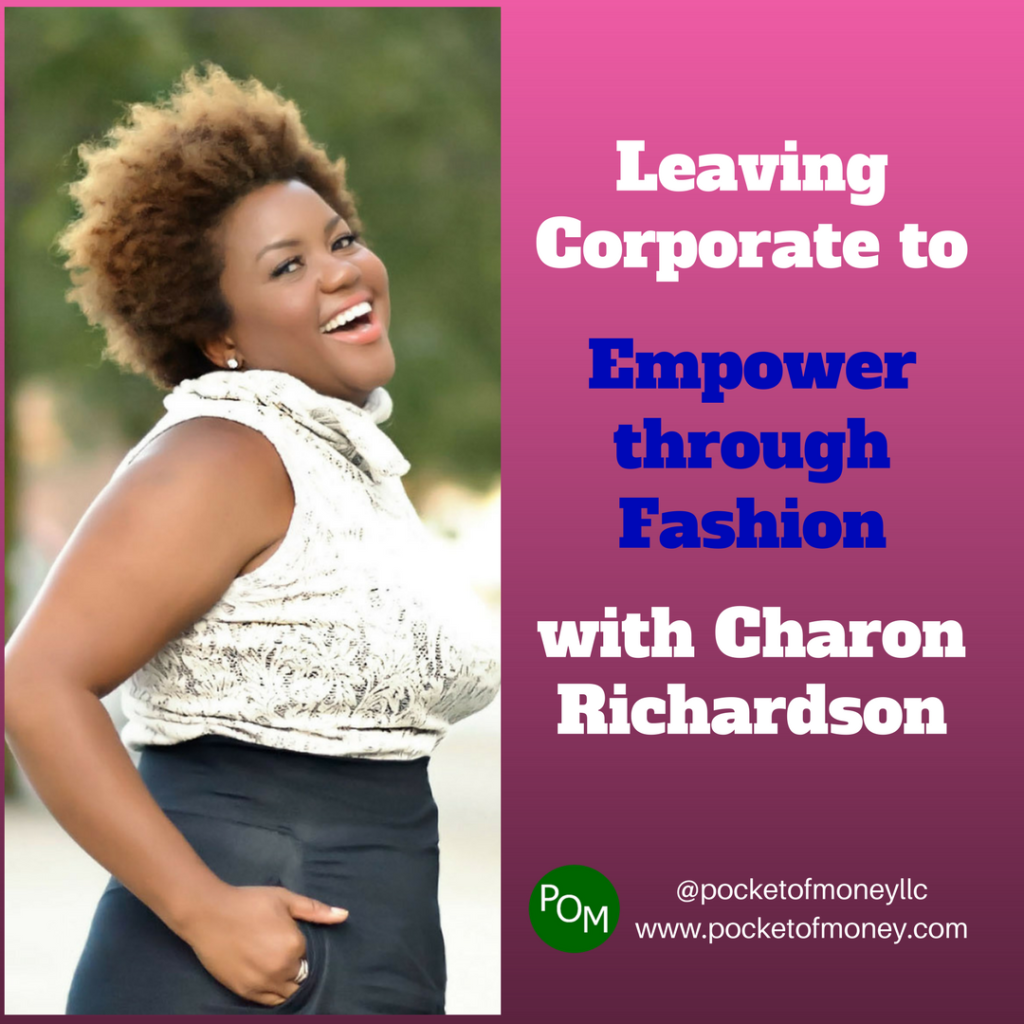 In this episode I have an enlightening interview with the empowering seamstress Charon Richardson. She reveals how she left her job in corporate to pursue her passion of fashion and empowerment. The struggles she encountered while making it work and what she needed to do to overcome those challenges.
Charon Richardson
Charon is the founder of G'wan by Charon. G'wan, as the people of St. Croix would say in their native language, means, "Go ahead!" Through her fashion designs, Charon , inspires women to fall in love once more with their authentic selves. No matter what size or ethnicity, Charon's fashion designs reconnect women with their innermost beauty.
At the age of sixteen, Charon was already experimenting with fashion designs for her sisters! Born and raised on the tropical island of St. Croix USVI, she naturally brings an appeal. Professionally trained at the Fashion Institute of Technology, New York City, Charon has spent years traveling the globe learning and experimenting with different design elements. Her styles reflect her global journeys and are designed for the real women of the world!
Charon's diversified creativity has landed her positions at some of the most recognizable apparel companies in the business and her design style has been merchandised on some of the most coveted retail floors in the United States. These days Charon is lending her creativity and passion to her own collection, G'wan by Charon. She designs beautiful, versatile clothing & accessories to bring out the confident women in us all.
Her ardent appreciation for a hint of vintage underlines her designs. Charon also continues to create lines of fashion that make women of all sizes feel empowered and self-confident! Charon's Cruzan heritage, professional training, international exposure and years of experience all converge in thrilling expressions of fashion. Her indulgence in rich fabric and alluring textures makes you want to wrap yourself up in her designs. Charon's feminine and modern styles present a fresh version of glamour for today's real and fabulous women. Charon is also a Life Designer Coach at the Queenaration. She has also just launched Whorish Beauty, a lippie line of faboo colors to empower women.
Resources Mentioned:
Disclaimer: Some of the links below are affiliate links. This means that if you decide the item will help you and buy it, I will earn a commission. There is no additional charge to you.  However, I would never recommend anything to you that I wouldn't use myself or wouldn't recommend to my own family. I only recommend things that I believe will be helpful and useful. Do not buy anything unless you believe it will help you achieve your goals.
G'wan by Charon – fashion collection for all sizes
Lover of Me – book written by Charon Richardson, Queenly Affirmations  to Rise & Reign Daily
Queenaration Tropical Escape Retreat – empowerment weekend on the island of St. Croix
Whorish Beauty – fashion lipstick line
Reach Charon at charon@gwanbycharon
Thanks for listening:
If you have any comments or questions about this episode, leave a comment below. If you liked what you heard subscribe on iTunes and rate it. This helps the podcast show up for others.