Lola Retreat: The Women's Financial Conference You Need to See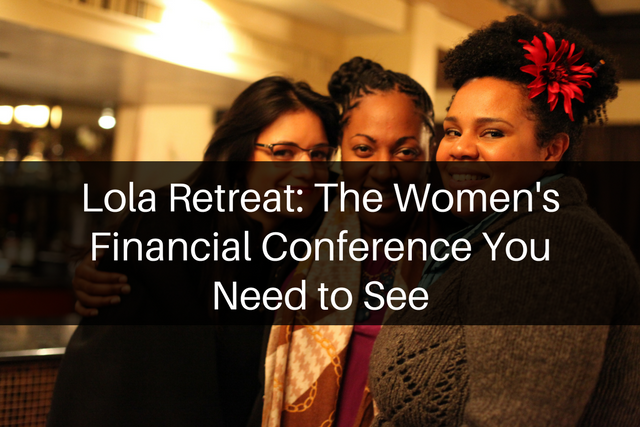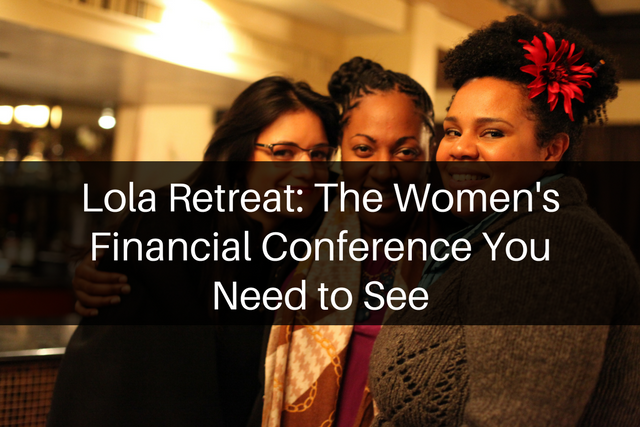 The Lola Retreat is not just a women's financial conference. Melanie Lockert of the award winning blog Dear Debt is throwing not just a conference on finances, but a retreat where women can gather and learn about personal finances. She explains the details and why you should check it out below.
1) What is the Lola Retreat?
Lola Retreat is a women + money focused retreat happening in Portland, Oregon this summer, August 18-20. My co-founder, Emma Pattee and I have been working on this for months and we're so excited to connect with women who are eager to learn about money.
Our retreat will include actionable workshops on money mindset, money 101, getting out of debt, investing, and love + money and more. We want to give women the financial education and resources that they're not getting anywhere else. We want to create a community where we can keep each other accountable.
2) Why should women attend?
Women should attend Lola because it's going to be a fun way to learn about money, with other like-minded women. Lola will be a safe space to ask questions, share your experience and get tactical, actionable resources on how to get started with tough money issues like budgeting and investing.
We're not going to be just inspirational — more importantly, we'll be actionable.
3) Why are you throwing this retreat?
We're throwing this retreat because we believe that financial empowerment is one of the best ways to support women. We also recognize the power of in-person connections and relationships. There are many resources out there to help manage your money — but most of us need the accountability and community to really make the changes required to rock our finances.
We're excited to create a space for women to talk openly and honestly about money — and to learn how to get their financial life in order.
4) What should attendees expect to learn?
Attendees will get a personal finance education in the course of this weekend. We'll be going over budgeting, credit and spending triggers in our Money 101 session. We have a financial therapist talking about money mindset and some of the common issues that hold us back.
On top of that, we have a session on how to get out of debt and how to get started investing. I'm particularly excited for our love + money session taught by a couples counselor. Money is a cause of friction in so many relationships, so we hope to help in that area. We'll also have a panel called "Ladies on FIRE" talking about the financial independence, retire early movement.
We're ending programming on Saturday with a Real Money Talk happy hour, where we're going to talk about all things money. On top of that, we'll have plenty of fun social activities so women can connect with each other.
5) How can women register?
Women can register on our website: https://www.lolaretreat.com/