Evaluating the Film Molly's Game From a Business Perspective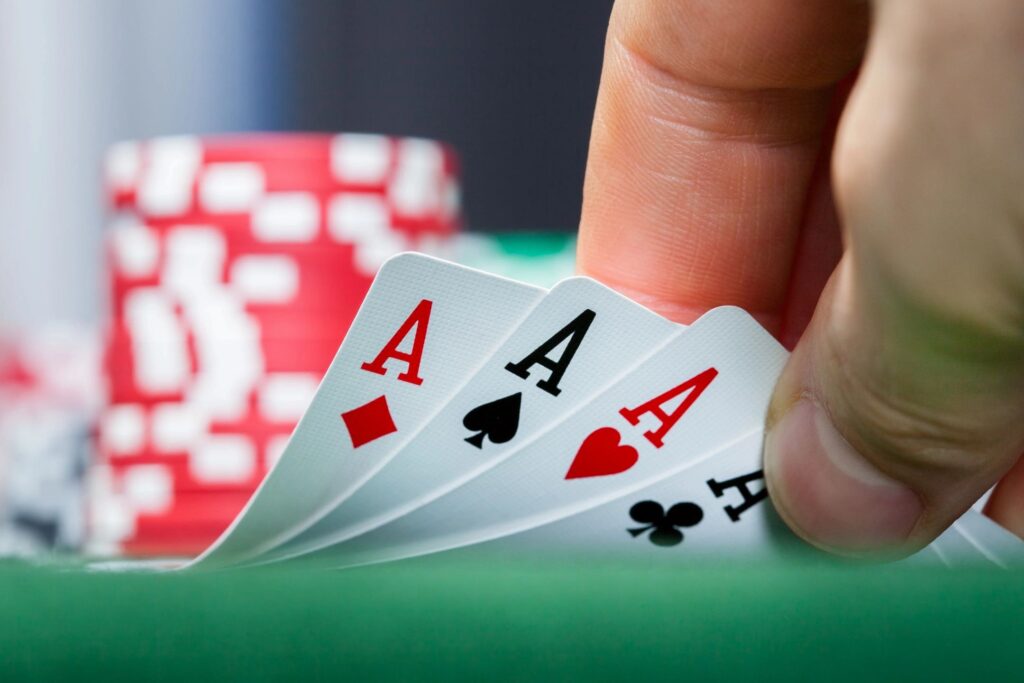 Guest Contributor: Lynda Joyner
Molly's Game is a dramatic retelling of the real-life exploits of Molly Bloom, a former Olympic skier who ran the world's most exclusive, underground, high-stakes poker games. As the 2017 film chronicles the rise and fall of Bloom's not-so-small late 2000's empire, evaluating Molly's Game from a business perspective can reveal some crucial entrepreneurial insights.
Ensuring Long-Term Business Sustainability
When Molly Bloom has to give up her dreams of Olympic skiing, she becomes the assistant to a real estate mogul who then tasks her with running his poker game. Bloom grabs this opportunity to start her enterprise, carving a path that outlines the most crucial elements in business sustainability. In fact, Bloom's journey is the perfect video accompaniment to Pocket of Money's list of business tips for surviving a recession.
Unable to pursue her primary goal, Bloom finds an alternative business model and audience, developing an essential product in the process. Her underground games also present a DIY option for her primary audience of high-stakes poker players. However, in the end, she was ultimately unprepared for the worst-case scenario in which the FBI finally catches up to her deals.
Bloom's character is a study on business risk. From the start of the film, she knows that she's under investigation by the FBI. But Bloom ignores this threat to the long-term feasibility of her business and instead focuses on the flashy opportunities. While this allowed her to prosper for some time, it didn't take long for the risks to very suddenly outweigh the rewards. As Molly's Game illustrates, long-term business sustainability is not just about grabbing opportunities, but also assessing and responding to risks.
Not Going Full Tilt
Arguably the most compelling scene in the film is the meltdown of Harlan Eustice, one of the few regulars at Bloom's tables who didn't have infinite money to bet. As a result, he always plays according to the odds, which is how you play to win at poker. And indeed, he starts raking in the winnings by midnight. But in a round where he actually has a full house in his hand, Eustice is perplexed by an opponent who appears to have a slightly higher hand.
While his Queen and 9 forms a full house with the river, his opponent's physical tells suggest that he is hiding Kings and has a higher full house. As the ranking chart for poker hands on Poker.org shows, although the probability of getting a full house is a rare 0.17%, there are 3,744 possible combinations for a full house or "full boat." And considering his opponent's demeanor, there's a real risk of him losing. Playing to the odds, Eustice folds to recoup his losses.
Unfortunately, Eustice eventually finds out that his opponent was bluffing, and that he folded despite having a much superior hand. This eventually led to the man spiraling out of control throughout the night, playing risky hands in the most reckless way possible, in a desperate attempt to rebound. In poker, this is known as going full tilt – aggressive betting following an unexpected downturn.
From a business perspective, it's important to observe how Eustice did everything by the book but still ran straight into an obstacle. And by reacting with over-aggression, he was eventually kicked out of the game. The same thing can happen in the equally emotional world of business. And knowing the signs of going full tilt is the first step to avoiding it.
Knowing When to Bet the Farm
Outside of the film's plot, the development of Molly's Game was itself a huge business risk. Despite previous Oscar wins for screenwriting, it was the first time for writer-director Aaron Sorkin to actually spearhead a film. Sorkin was at a turning point in his career as he struggled with the transition from award-winning screenwriter to actual director.
But as RollingStone.com's feature on Molly's Game reveals, Sorkin practically bet the farm on this poker queen biopic – and won. Abandoning all other projects for his directorial debut, Sorkin pulled it all together to create a truly engaging crime drama in his own unfiltered style, which up until then had been translated through other directors. In short, Sorkin – unlike Bloom – knew not to ignore the risks while grabbing opportunities. And today, the film's box office success and Sorkin's $90 million net worth speak for themselves.
If you're looking for an entertaining film with real and practical business lessons, check out Molly's Game. From the characters and the plot to the film's actual development, it's a great find for any entrepreneur looking for inspiration and advice on running any type of business.