POM065: Maximize Credit Card Rewards & Travel For Less with Lee Huffman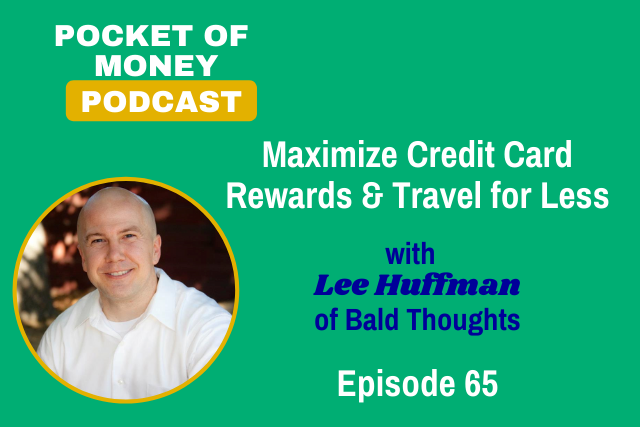 After over a year of quarantine and as countries and places start to welcome more visitors, you may be starting to plan trips. You may already have a list of where you're going to travel. You'll definitely want to listen to this episode of the podcast where I speak with Lee Huffman of Bald Thoughts about tips to use credit card rewards to travel for less.
Lee Huffman, Bald Thoughts
I used to work in corporate finance for a regional bank in Los Angeles. When it was made clear that it was time to leave, I quit my $200,000 job and moved to Nashville. Now, I write travel and personal finance articles full time and host the weekly We Travel There with Lee Huffman podcast.
I also freelance write for many popular websites, including Forbes, Investopedia, FinanceBuzz, NerdWallet, SlickDeals, and more.
Bald Thoughts Instagram, Twitter
What You'll Learn:
In this episode, we discuss:
How to travel for cheap or low cost
How to use credit card miles and rewards to travel
How to prepare your credit to get the best credit card rewards
How to pick the best reward cards
How many credit cards you should have
A system to manage all your cards and rewards
How to find the best experiences and spots when traveling
Resources Mentioned:
Thanks for Listening
If you have any comments or questions about this episode, leave a comment below. If you liked what you heard subscribe on iTunes, Stitcher, or wherever you listen to podcasts and rate it. This helps the podcast show up for others.