POM060: How to Pay Off Six Figures of Debt as a Couple with Bevin Morgan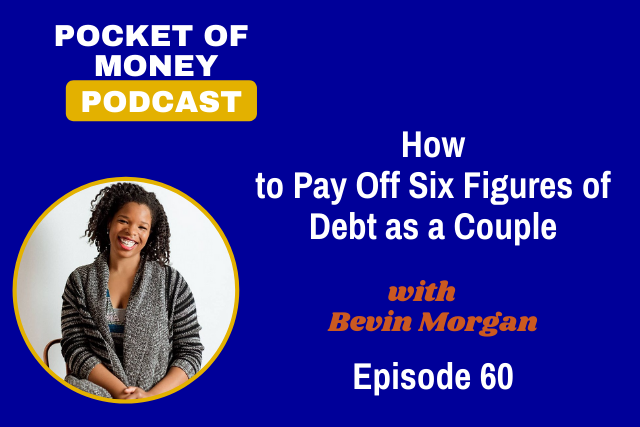 Bevin Morgan is a financial wellness coach providing community and accountability to Black women who are ready to step into financial confidence and abundance.   She has paid off over $200,000 of debt to become debt free. She currently owns two duplexes and is planning to buy six additional units over the next two years. She has made several job and career changes and is currently building a successful business as she works full-time. Her relationship with money has helped her live a life of purpose and ease despite the fact that she's never stopped working hard (it just doesn't feel like hard work).
In this episode, Bevin discusses how she dug her way out of taking granola bars from work to survive to paying off $200,000 of debt without only being extremely frugal. You'll learn
steps to create a mindset shift
an action plan to pay off debt
key tools or tips to get out of debt and stay motivated
how to work as a couple towards financial goals
Resources Mentioned:
Bevin Morgan's Website – get additional information and resources
Go from "I hate budgeting" to consistently planning, successfully budgeting, and saving money every month with the WISE Budget Box subscription. Only $75 per quarter ($25/month).
Just when you start to fall off, the WISE Budget Box will give you a motivational jolt and a box filled with a new set of tools every 90 days. You'll also have continuous access to the WISE Financial Fitness portal filled with courses, protocols, and digital resources.
Thanks for Listening
If you have any comments or questions about this episode, leave a comment below. If you liked what you heard subscribe on iTunes, Stitcher, or wherever you listen to podcasts and rate it. This helps the podcast show up for others.