POM055: Street Smart to Successful Entrepreneur with Tom Libelt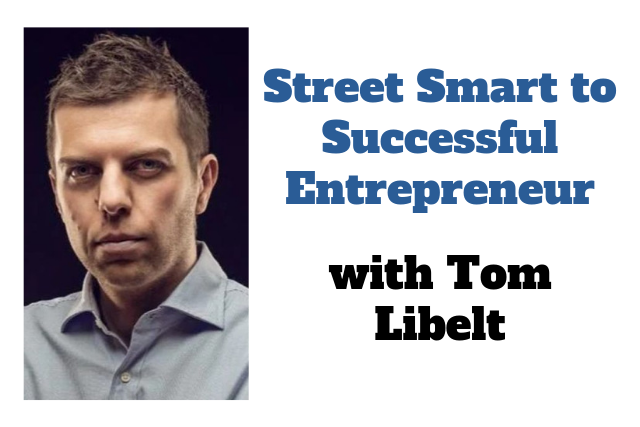 If your business is not making money, you to adjust your strategy. There may be something wrong with your product/service, pricing, sales funnel, marketing, or more. Sales and marketing are two of the hardest things to get right.


In this episode, Tom Libelt explains the key factors that make a successful entrepreneur. He discusses what you need to close the sale and what is hindering you. We discussed:
how to become more comfortable with selling
what should and should not be on sales pages
how to gain trust before making your offer
what people truly want to pay for

Sales are a crucial part of building a profitable business. Marketing effectively is just as important. You need both to be on point and working together in order to successfully bring in revenue and profits.


Tom Libelt
Tom learned from a young age how to sell and negotiate business by getting handled by Russian vendors. He runs Smart Brand Marketing and We Market Online Courses.


He has published around 5000 Kindle books, built a successful SEO and online course marketing business, partnered with a Muay Thai champion, owned a coffee shop, a retail store, a record label, created a documentary, and released two albums with five hits on top ten Polish radio. All of it was bootstrapped and done with zero outside funding.
Resources Mentioned
Smart Brand Marketing – get help marketing your online course
Smart Brand Marketing Podcast – get tips on how to market your business from experts
The One Thing by Gary Keller
Essentialism by Greg Mckeown
Thanks for Listening
If you have any comments or questions about this episode, leave a comment below. If you liked what you heard subscribe on iTunes and rate it. This helps the podcast show up for others.