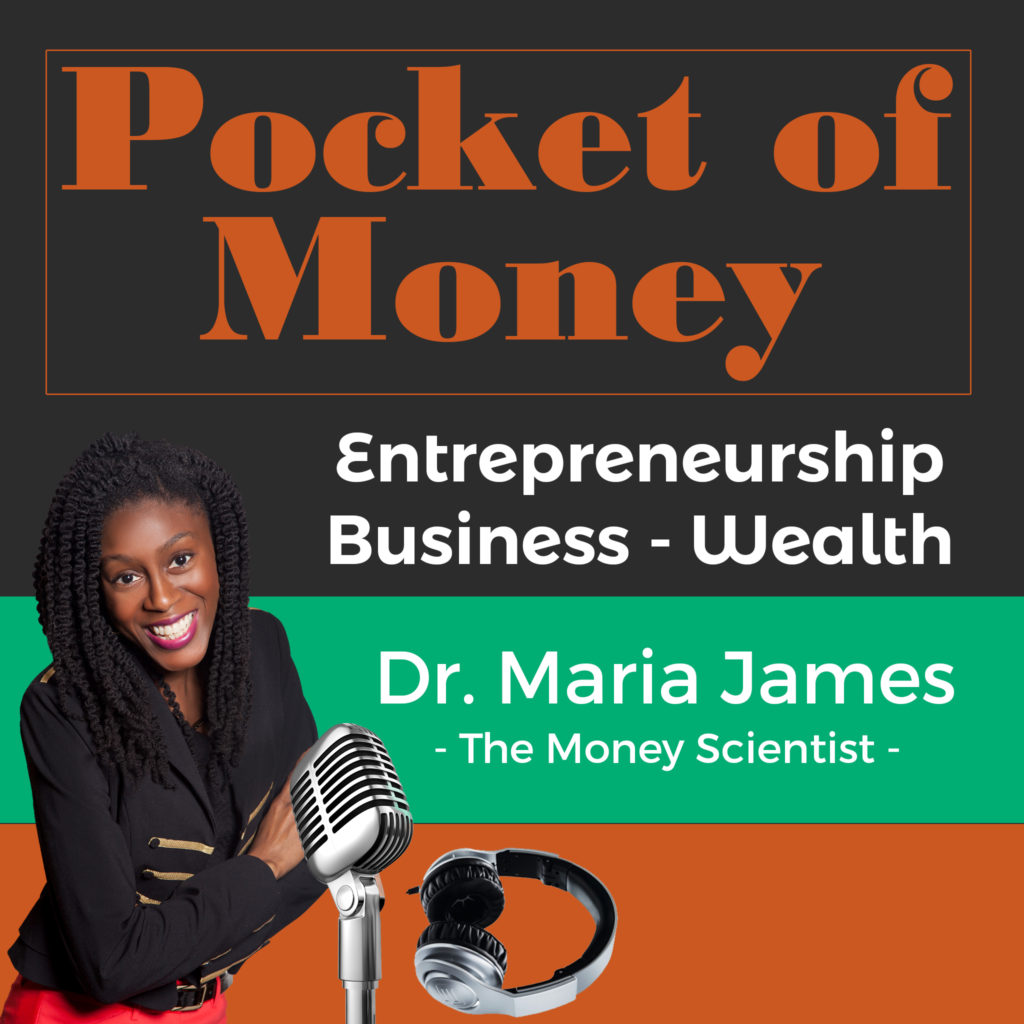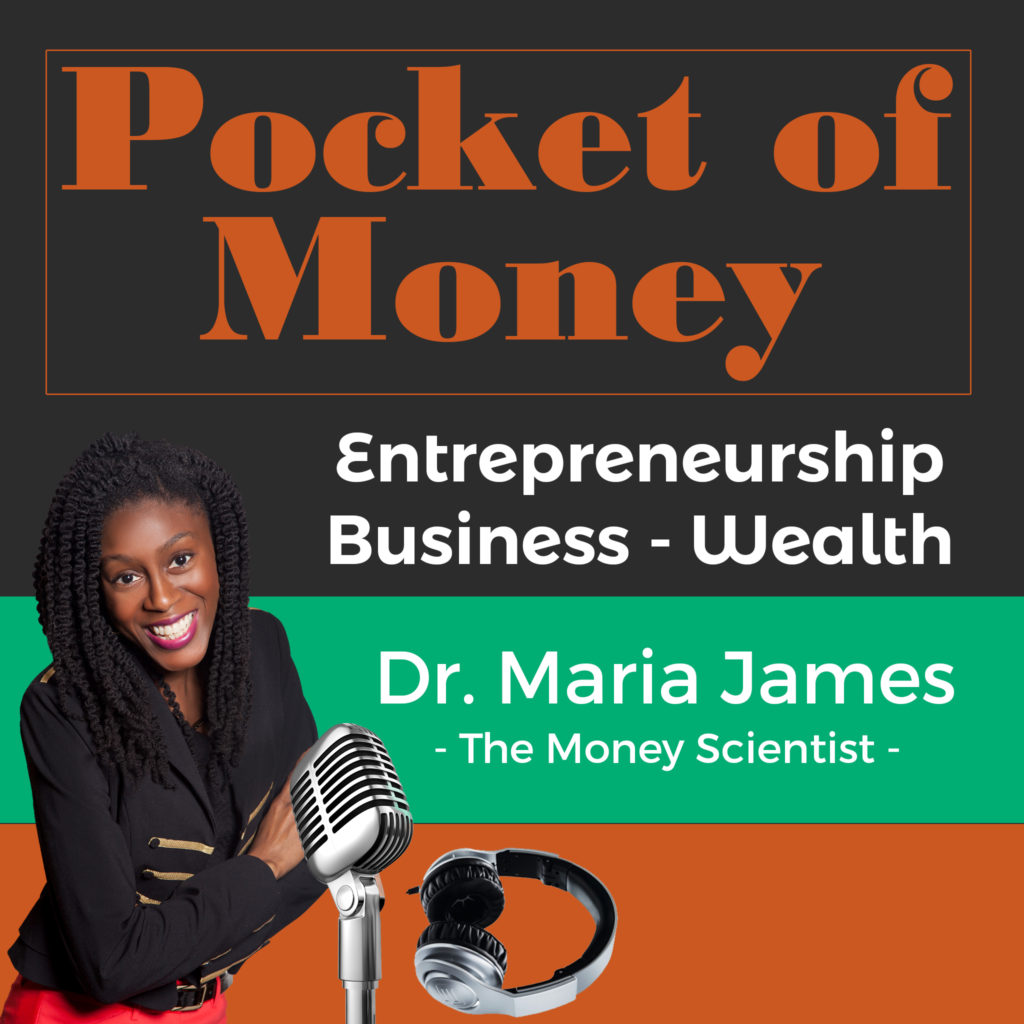 UPDATE: This podcast is now launching in March 2017.
I'm so excited. The Pocket of Money Podcast is launching in January of 2017.
This podcast is centered around making more money through a side hustle or business and keeping more of that money to build wealth.
Making money and managing money are two separate skills. Dr. Maria James, The Money Scientist™ and successful guest entrepreneurs discuss creating a thriving business and establishing personal financial security.
Don't be a successful entrepreneurs whose personal finances aren't great or the person who fails in business but is great with your personal finances. If you're an entrepreneur, solopreneur, working a side hustle, or small business owner this is for you. Let's talk about what it takes to be successful in business and build wealth.
If you're interested in being a podcast guest then fill out the podcast application.