Expert You Should Know Marcella Williams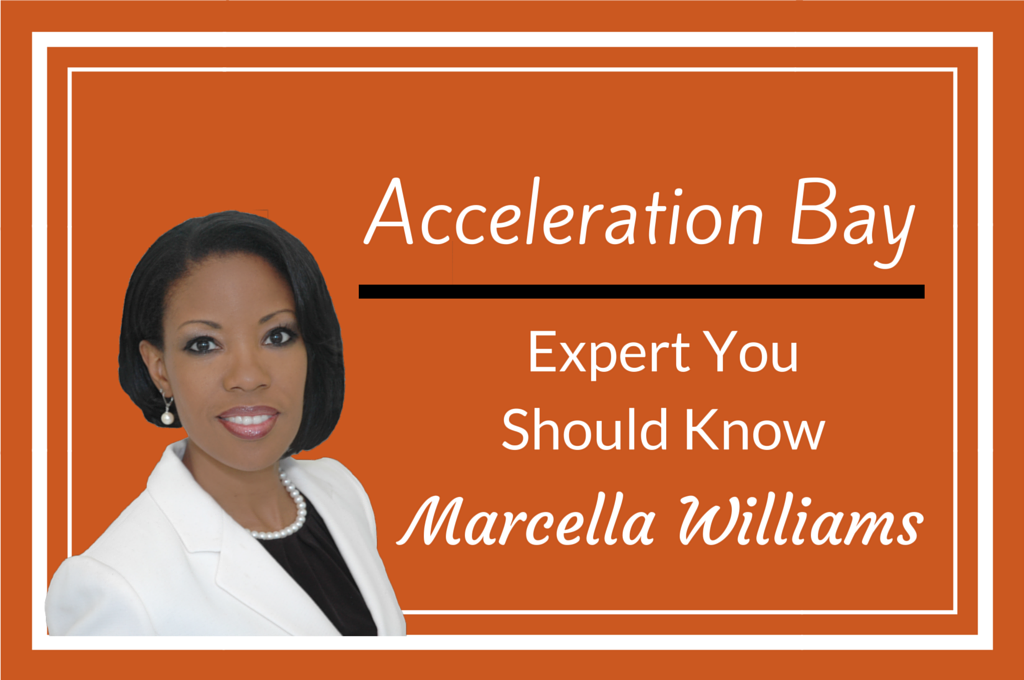 The Acceleration Bay contains advice from experts and entrepreneurs you should know if you don't already. Accelerate your money, career and business.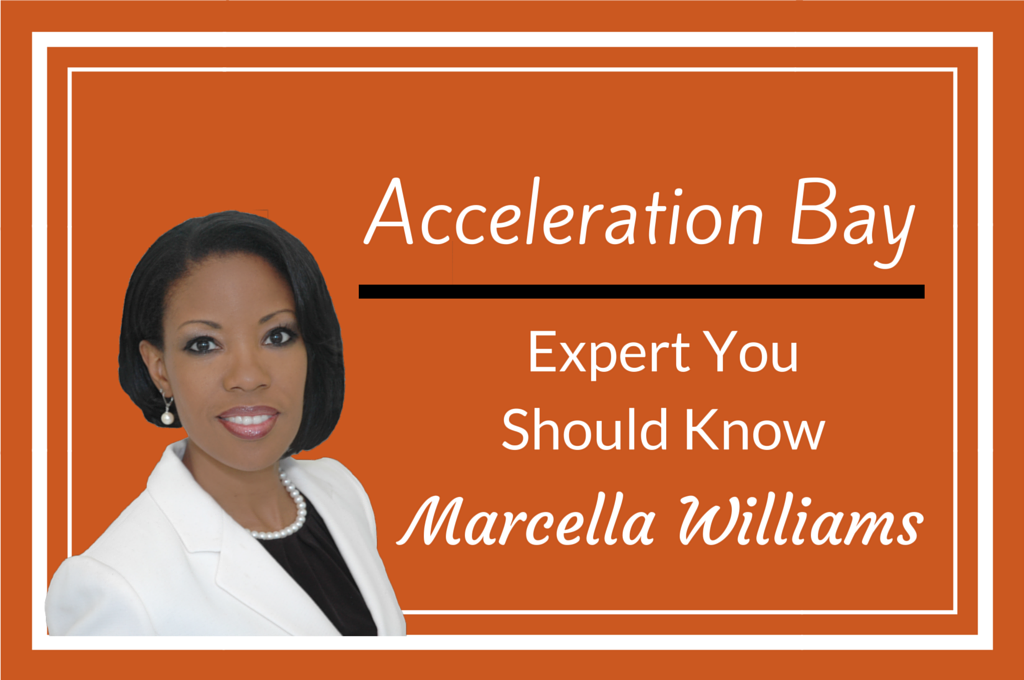 Marcella Williams is a down to earth, knowledgeable and in my opinion pretty awesome person. Marcella often teaches on how to better financial management, build a financial legacy, and create generational wealth. She will also be teaching at the Wealth Is Simple to Elevate Financial Fitness Telesummit. Check her out.
As a 5th generation business owner, Marcella Mollon-Williams has a passion for both entrepreneurship and educating individuals with the knowledge to create a legacy of financial security from one generation to the next.
Marcella is a financial strategist, wealth coach and licensed insurance professional with LifeTyme Financial Group, LLC, an independent financial services firm specializing in wealth preservation, asset protection, retirement planning, tax diversification strategies and legacy planning. She is also the co-founder of Legacy Builder Group, LLC. Partnered with her brother and co-founder, Marcella spends much of her time speaking on the importance of "Legacy Building" and financial literacy.
Marcella's legacy of entrepreneurship is evident in her family.  She serves as COO of Jewelz of Jordan – the upscale jewelry company founded and owned by her 15 year old daughter, Gabrielle Jordan as well as manager of Gabrielle's inspirational speaking career.
Marcella has received numerous awards and recognition in the financial industry and business community. She has made numerous appearances on radio and blogs discussing her passion for family, finance and business.
Marcella is a contributing author of the book "The Glamourless Side of Entrepreneurship: What They Didn't Tell You about Being A Woman in Business" and "The ABCs of Success". She has a monthly financial segment on Wealth Sistas Radio, Copa Style Magazine and Single Parent Achievers.
She was raised in, and currently resides in Prince George's County, Maryland with her husband of 17 years and their two children.