TAKE CONTROL OF YOUR MONEY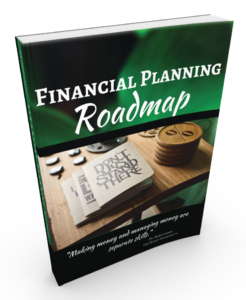 Financial Planning Roadmap
Financial management is 80% behavior and 20% knowledge. 
You need something that's going to help you stay in action and keep you focused. The problem is not that you haven't started to better your finances before, the problem is that you stopped.
 • Life gets in the way,
 • motivation declines, and
 • discipline wavers.
Stay in action with the planner.
Click here for more information. – Currently 20% OFF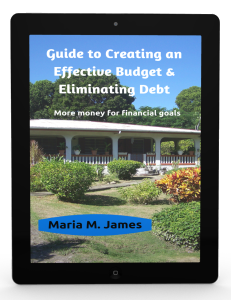 Guide to Creating an Effective Budget & Eliminating Debt – Buy on Amazon
Oh the money game. We all have to play it, but some do better than others. Why? They obtained the tips, resources, and motivation needed to implement wealthy habits. Have you tried a budget before, but couldn't stick to it? Do you wish you had more in savings? Do you have debt and aren't sure how to pay it off? Do you feel anxious about your money situation?
In this book you'll learn:
• how to design a budget you will actually keep
• how to save money consistently to achieve your financial goals
• how to increase and maintain your credit score
• how to read your credit report and why it's important
• how to design a debt reduction strategy to conquer debt
You can grow your savings, conquer debt, and get on the path to building wealth. If you want to decrease money stress and increase financial success then this book is for you.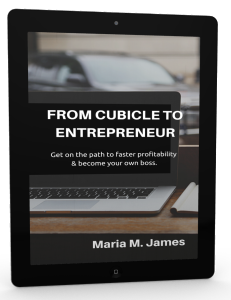 From Cubicle to Entrepreneur – Buy on Amazon
Working for yourself gives you time freedom that you simply can't get working for someone else.
Are you ready to leave the 9 to 5? Do you want to have the revenue to support yourself and the business before leaving your job? Build up your revenue before taking the leap so you don't ever have to go back.
In this book you'll learn:
• how to decide which revenue stream to start or add to your business
• which revenue streams reach profitability faster
• how to find your clients and customers
• where to focus your money for the biggest return on investment
• options for funding or growing your business
Everything you do and don't do in your business affects your revenue. If you want to avoid the mistakes and build your business so it can support itself and you, then this book is for you.
Stay tuned for more products. If there is a product or information you would like to see, send a comment using the form on the contact us page.