7 Great Financial Fitness Ideas Instead of Material Gifts for Valentine's Day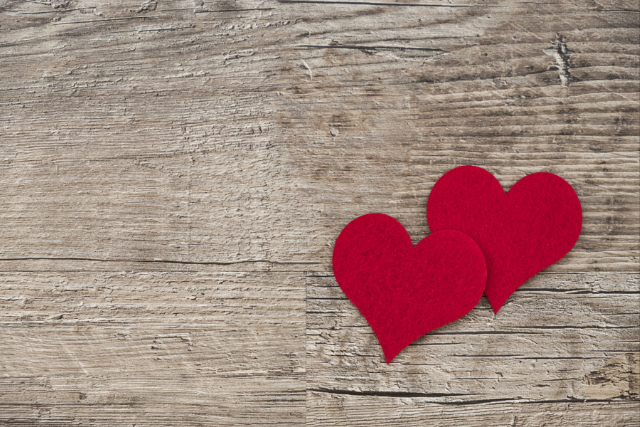 It's almost Valentine's Day. You may already see the decorations, candy, and teddy bears in stores and advertised via email. However, this year you may want to turn the tradition on its head. Instead of spending money on candy and stuffed animals, what if you bettered each other financially?
Let's talk about some great financial fitness ideas to help you and your significant other increase financial stability. What's more romantic than showing you support their goals and dreams? Well, maybe a lot of things, but this is romantic and great too.
These are actions that you can take if you're single too.
1) Create a goals vision board(s) together.
According to the Institute for Divorce Financial Analyst, money issues are the reason for 22% of divorces. However, another study by the National Center for Biotechnology Information (NCBI) found money issues to cause 36% of divorces. Whew, that's pretty high, almost one in four to one in three divorces are due to money challenges. Even if you're not married, getting on the same page about finances is a good idea.
When you're on the same page, it makes it much easier to work together and support each other to achieve goals. Discuss how you envision your lifestyle evolving, current money challenges, and financial goals. Get specific and be descriptive.
Financial goals worksheets in the Financial Planning Roadmap can help design powerful financial goals.
Once you are clear on the financial goals, then create vision boards. You can create a single vision board that represents the shared goals. Or each person can create an individual vision board reflecting their financial goals. Either way works.
2) Design a money strategy that supports your goals.
Financial goals are the destination. A money strategy is the how or path to get to that destination. Plan for your success by designing a strategy to achieve your goals. Work on the strategy together.
Make sure that it is a comprehensive strategy that encompasses your saving, debt, and investment goals. Your budget will be a crucial tool to implement the strategy. A budget is a spending plan showing where your money should go in order to achieve financial goals.
Discuss good methods to support one another to stay in action with the strategy. Would weekly check-ins help? How about empowering quotes? Or stopping one another from giving into weaknesses? For example, if one person overspends on ordering food, then the other can help curb the impulse.
3) Gift stocks or assets to each other.
Help build each other up by gifting something that will increase in value over time. Support each other's wealth building journey by gifting an asset. It's a gift that will keep on giving.
Both you and your partner will benefit. You won't have to pay taxes on capital gains, since you're gifting the stock not selling it. Your partner acquires an appreciating asset. There should be an option to gift shares from your brokerage account.
This is definitely a great way to demonstrate your belief in your future together and support your partner.
4) Make a large deposit into a savings account.
Take the amount of money that would have been spent on gifts or match the amount of money spent on gifts and deposit it into savings.
Make an extra deposit into your emergency fund or other savings fund. Building up the emergency fund is crucial for a strong financial foundation. It helps avoid increasing debt when unexpected expenses arise.
A plentiful emergency fund also helps mitigate financial disaster when there is a disruption to household income. For example, disruptions such as furloughs, layoffs, and reduction of hours.
It can help create a sense of financial stability. This may lead to fewer arguments or challenges regarding money.
5) Make an extra payment on debt.
Another great financial fitness idea to increase financial stability and your partnership. The debt decreases your financial fitness and takes money away from you.
In order to build wealth, you need to have money flowing to you. Getting rid of debt is another crucial step in creating a strong financial foundation.
Use a visual debt tracker. Once you make the payment, go to or pull out the debt tracker and chart your progress. Celebrate strengthening your partnership and increasing your financial fitness.
6) Make an extra contribution to retirement accounts.
Yep, we are continuing with the theme of increasing financial fitness and wealth building. Gift each other money that can be invested in retirement accounts.
Adding more money to these accounts can help you max them out, reach the amount for an employer match, and in general have more money taking advantage of compound interest.
If you don't have an employer offered retirement account such as a 401(k), then open up an IRA (individual retirement account).
7) Invest in a personal development course or book.
Investing in bettering yourselves and skillsets is always a good investment. Support each other by gifting one another a course or book that will help your partner take their industry skills or business skills to the next level.
If you're on the hunt for a business and financial literacy platform, check out WISE Financial Fitness.
Yes, investing in a side hustle or small business that you or your partner own is still investing. Purchasing stocks is simply investing in another person's business. When you invest or reinvest in each other's businesses, you'll still see a wonderful ROI (return on investment).
While marketing and social media posts will support the narrative of purchasing flowers or other material gifts, that's not the only option.
You can decide as a couple to use the money instead or match the amount to strengthen your financial foundation and stability as well as showcase your support of each other's goals and dreams.
Are you going to do the traditional gifts or pick a financial fitness idea?