Moving Towards Financial Success.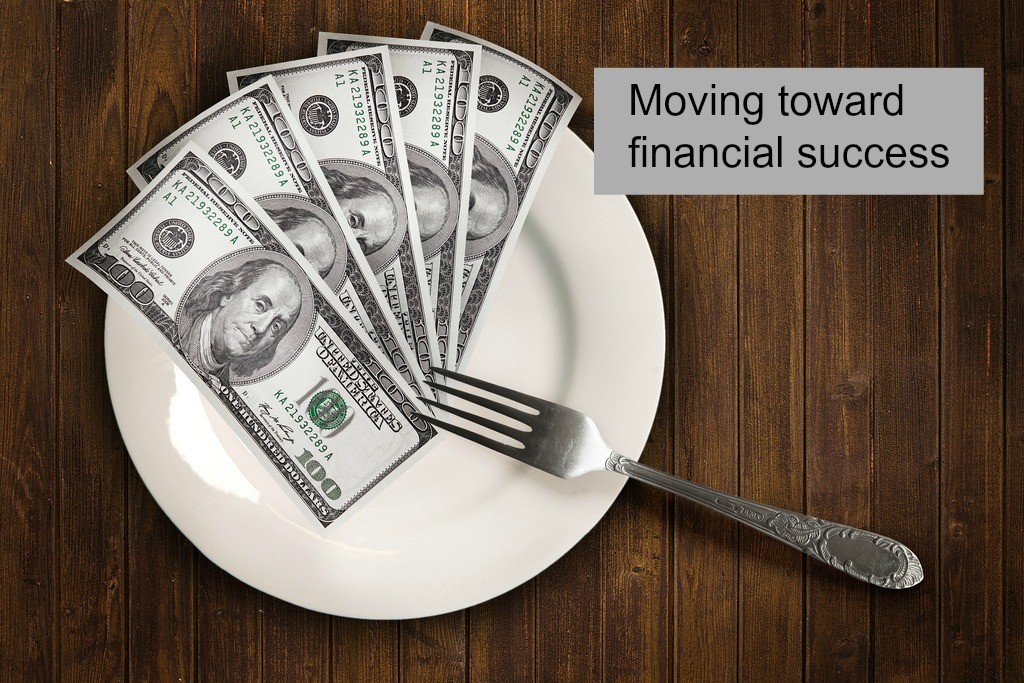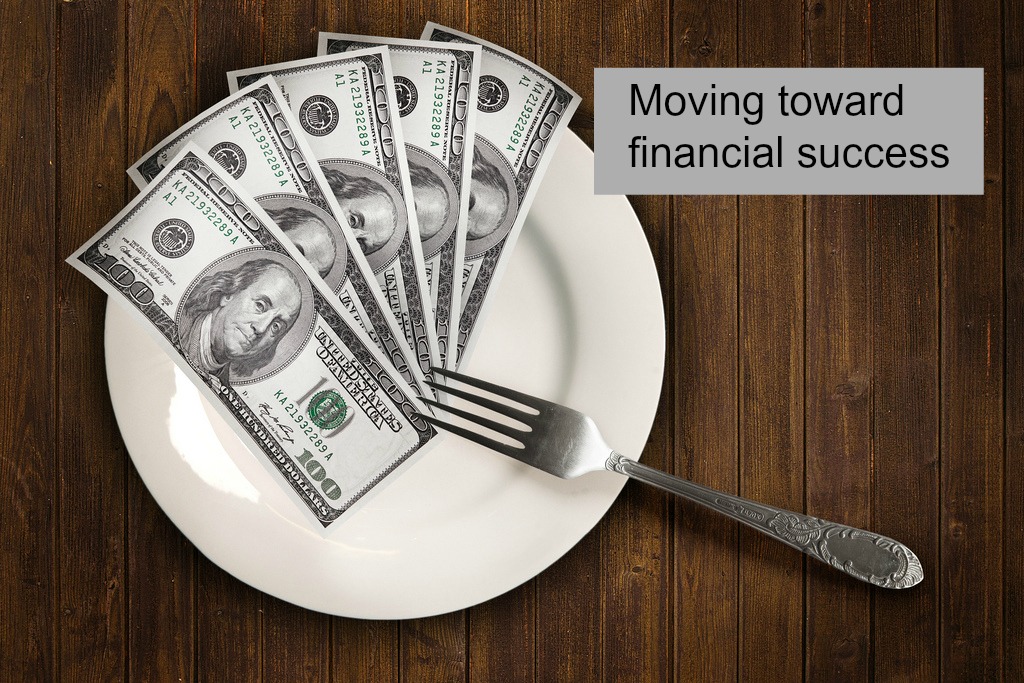 In our society, money is necessary. Whether it's something that you need or want, you need money to get it. In order to have shelter you're likely paying rent or mortgage. In order to feed yourself and your family you need to purchase food and groceries. In order to get around you need transportation, whether you take public transportation or you drive your own car.
Money permeates every aspect of our lives; however, the majority of Americans can't answer questions about basic personal finance concepts. The majority of us are in debt, 80% of Americans have debt! That's right, so people with high incomes and a lot of money coming in are still in debt. That person who makes $100,000 a year hasn't reached financial success and likely has debt.
It's not what you make it's what you keep. It's how you manage your money and what you do with your income and resources. Unfortunately, many of us don't know how to manage it and it shows. Over 40% of Americans live paycheck to paycheck. A small delay of incoming cash causes late payments of bills and hard decisions about paying for items such as food, gas for the car or medication. One small emergency will completely throw off or disrupt the shaky balance of your finances. No one wants to live this way. The good thing is you don't have to live in fear. You can change this circumstance.
FREE Money Management Toolkit
Take control of your money. Don't let your money control you. Get the management tools.
Financial success requires more than knowing when your bills are due. The science of creating wealth has been determined. It's known, I know it and you can learn it too. You need a mix of the right knowledge, behavior and attitude. Financial literacy is a tool in your personal finance toolbox. So that probably made you wonder what are some other tools you should have. Here are a few other key tools:
1) A spending plan. You must plan out your cash flow, how much is coming in, how much you're spending and where you plan to spend it. This is crucial to achieving your goals, one of the lower rungs on the ladder towards financial success.
2) A tracking system. You have to have a way to track your expenses and income. For most, the income is easy. It's your paycheck. However, your expenses are variable and have many different categories. You need a way to keep track of the money flowing out so you don't overspend and you can properly take of your home, children, nourishment etc.
3) Investments. Send your money to work for you to earn more money or at least keep up with inflation. It's an important part of your long-term money strategies and preparing for future expenses like retirement or your children's education. You don't have to be a stock broker, know how to pick stocks or know how to read the financial reports on the stock market in order to do this.
4) A reward system. I know this one comes as a shock, but it's true. I believe in luxury in frugal living. You have to be able to enjoy the now as well. If you aren't having any fun and you only think of sacrifice and limitations when you're managing your money, you won't be able to stick to your plan. Include a reward system that correlates with your plan so you'll be able to follow-through and consistently implement your financial plan.
Having the knowledge and using the right tools will allow you to save money, conquer debt, build wealth and upgrade your life. Move towards living debt free. Move towards less stress about money. Move towards financial freedom.
I love hearing from you. Leave your comments below and reach us on Facebook and Twitter. 
Photo credit: Tax Credits